The Oxford Trust
Encouraging the pursuit of science
The Oxford Trust's Annual Review 2022
Our latest annual review is available to read online and download.
Support us
We are reliant on the generosity of individuals, business and foundations that like what we do – inspire young people to become passionate about science and support the next generation of innovators and entrepreneurs. You can help us in several ways.
News
November 28, 2023
TheHill, which supports digital innovation within the health sector across Oxfordshire, has been successful in securing the support of the...
Read More
Interviews with our businesses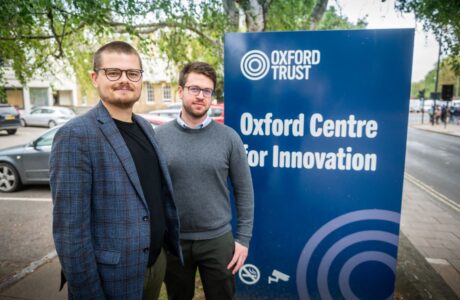 November 6, 2023
We are pleased to welcome fusion materials technology start-up Oxford Sigma to our Oxford Centre for Innovation (read the news...
Read More